InRemembrance
This page is an ongoing tribute to the lives of friends and family lost on May 22, 2011, in the tragic tornado that struck Joplin at 5:41 pm.
These beloved fathers, mothers, sisters, brothers, children and friends are special individuals who are part of the close-knit Joplin community. They will be forever remembered for their courage, love, and dedication to their families, their friends, and the City of Joplin.
While great care has been taken to be accurate, this information was taken from sources available at the time. Should you find errors please email to info@joplinmo.org
---
To view our citizens lost, please click on a letter to display their information.
---
Click on the name to expand.
Jaynes, Jane E.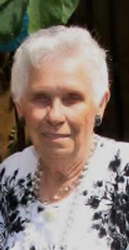 Age: 86
Jane E. Jaynes, age 86 of Joplin, passed away from injuries sustained in a tornado on May 22, 2011.
Born November 11, 1924 in Webb City, MO. She is a member of Joplin Heights Baptist Church, and lived in this area for her lifetime.
She married Eugene C. Jaynes on August 9, 1945 in Columbus, KS and together they owned and operated Gene's Dari Jane at 26th and Main Street in Joplin from 1960-1985. Eugene preceded her in death on January 4, 1998.
She is survived by one son, Richard Jaynes and his wife Debbie of Joplin; one daughter, Carole A. Waggoner and her husband Ralph of Joplin, MO; one brother, William Pierce of Alba, MO; two sisters, Virginia Youst of Modesto, CA and Bobbi Holmes of Idaho.; four grandchildren, Jeff Jaynes, Christy Waggoner, Kelly Weaver, Chrisanna Jaynes; three great-grandchildren, Blake, Campbell and Owen.
In addition to her husband, she is preceded in death by her mother Josephine Pierce, her daughter Marilyn Jaynes, and four brothers, Fred Pierce, Andrew Pierce, Burt Pierce and Jack Pierce.
Funeral services will be at 12:00 p.m. on Thursday June 2, 2011 at the Joplin Heights Baptist Church with Rev. Ed Brown officiating. Interment will follow at Ozark Memorial Park Cemetery.
Source: Parker Mortuary & Crematory
Johnson, Melisa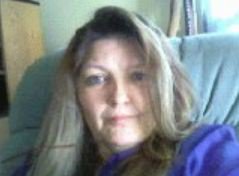 Age: 50
Melisa Renee Johnson, 50, Carthage, passed away Sunday, May 22, 2011 from injuries sustained in the Joplin tornado.
Melisa Renee Johnson was born June 11, 1960 in Hollywood, California, the daughter of Jim Johnson and Marilyn Gaye (Myers) Johnson. Melisa was a graduate of Verdugo Hills High School, Sunland, CA and was a homemaker.
Survivors include her daughter, Lashawnda (Travis) Cavener, Joplin; a brother, Joe Johnson, Sunland, CA; stepfather, Mike Libby Sunland, CA; three granddaughters, Cheyeanne, Kaylee, and Alyssa, Joplin; niece, Amber Failla, Springfield, MO; nephew, Dennise Johnson, Carthage and aunt Joann Baugh, Carthage.
Melisa was preceded in death by two sons, Jody Gaudsmith and a son, Charley Gaudsmith, who died with her in the Joplin tornado; her mother, Gaye Myers Johnson Libby; her brother, Mickey Hunt; a sister, Debra Sprague; her grandparents Joe and Avis Myers, Cecil and Rose Johnson.
Memorial services will be held at 11:00 A.M., Saturday, June 4, at Fairview Christian Church, Carthage. Minister Elmer White will officiate. Inurnment will be in Fasken Cemetery, northeast of Carthage. Online condolences may be expressed through www.knellmortuary.com
Source: Knell Mortuary
Johnston, Dorothy M.
Age: 91
Dorothy M. Johnston, age 91 of Joplin, passed away at 1:50 p.m. Sunday, September 11, 2011 at St. Luke's Nursing Center in Carthage, from injuries sustained in the Joplin Tornado.
Born May 5, 1920 in Waco, Mo., she was the daughter of the late William Orville Lofton and Bessie Lee Bennett Lofton. She graduated from high school in Joplin and attended Joplin Business College. In 1956 she moved to Phoenix, Ariz., then to Yuma, and returned to the Joplin area 20 years ago. She retired as Vice President of Tanner Brothers, Inc., a road construction company, where she served as the first female board member. She was baptized at an early age at Waco Christian Church. Dorothy also enjoyed playing golf.
She was preceded in death by a brother, W.O. "Bill" Lofton; sisters, Virginia Hoyt, Elizabeth Hamilton and Thelma Scurlock.
Survivors include her sister, Betty Henry and husband Speck of Joplin; several nieces and nephews, including Dick Scurlock of Kansas City, Mo., Jane Brown of Joplin, Virginia Hoyt, Brent and Greg Henry of Joplin.
Graveside services will be held 11:00 a.m. Thursday at Ozark Memorial Park with Rev. Bob Simon officiating. The casket will remain closed. Arrangements are under the direction of Parker Mortuary.
Jones, Cheryl L.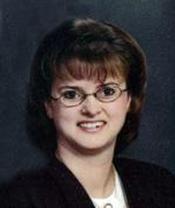 Age: 39
Cheryl L. Jones, 39, of Altamont, died Sunday, May 22, 2011, from injuries sustained from the tornado at St. John's Regional Medical Center in Joplin where she was currently a patient.
She was born at Parsons, Kansas to Lloyd D. and Mary L. (Uitts) Jones. She grew up at rural Altamont and attended the Independence Bible School where she graduated in 1989. She worked as a telemetry technician at the Via Christi St. Francis Hospital in Wichita for several years.
She enjoyed playing the piano and writing in her journal.
She is survived by her son, Brendan Sean Hamilton of Sedgwick, Kansas; Her father and stepmother, Lloyd and Ruth Jones of rural Altamont; One brother, Marvin Jones of Altamont; One sister, Brenda Roark of Loveland, Ohio. She was preceded in death by her mother in 2006.
Funeral services will be held at 2:30 p.m., Wednesday, June 1, 2011 at the Altamont Bible Holiness Church in Altamont, Kansas. Burial will follow at the Mound Valley Cemetery at Mound Valley, Kansas. The family will receive friends from 7 to 8 p.m., Tuesday at the Bath-Forbes-Hoffman Funeral Home in Altamont.