InRemembrance
This page is an ongoing tribute to the lives of friends and family lost on May 22, 2011, in the tragic tornado that struck Joplin at 5:41 pm.
These beloved fathers, mothers, sisters, brothers, children and friends are special individuals who are part of the close-knit Joplin community. They will be forever remembered for their courage, love, and dedication to their families, their friends, and the City of Joplin.
While great care has been taken to be accurate, this information was taken from sources available at the time. Should you find errors please email to info@joplinmo.org
---
To view our citizens lost, please click on a letter to display their information.
---
Click on the name to expand.
Taylor, Jefferson (Jeff)
Age: 31
Jeff Taylor, 31, of Kansas City, Missouri died as a result of injuries sustained while assisting in the rescue efforts in Joplin, Missouri.
Born March 7, 1980 in Cameron, Missouri to Patricia (Steelman) Bestgen and Steve Taylor.
Jeff graduated from Harrisonville High School in 1998 and attended Missouri Southern State University receiving his POST Certificate in 2001. He began his law enforcement career in Webb City, then served on Platte County Sheriff Department, before his current post with Riverside Department of Public Safety where he held the positions of Firefighter, SWAT, Master Patrol Officer, K9 Officer, and Field Training Officer.
Jeff was nominated and awarded Officer of the Year from Riverside DPS in 2008. On August 7, 1999 Jeff married his college sweetheart Kelly Hawkins in St. James, MO. Jeff loved to golf, coached his sons soccer team, played softball with his friends from Riverside DPS, and always put his family first.
Jeff was preceded in death by his sister, Jodi Lynn Gitthens; a niece, Trinty Faith Roberts; and a grandfather, Jefferson Steelman.
Survivors include his wife Kelly and sons, Caden and Cameron of KC, MO; parents, Steve and Rose Taylor of New Bloomfield, MO; mother, Patricia Bestgen of Osborn, MO; sister, Staci Roberts, of Overland Park, KS; two brothers, Zach and Nick Bestgen of Osborn, MO; grandparents, Gerald and Phyllis Taylor of Cameron, MO, Ernest and Phyllis Denny of Maysville, MO, Betty Jean Jacobsen of Roeland Park, KS; as well as many aunts, uncles, nieces, nephews and cousins.
A Celebration of Life service is set for 11 AM Wednesday June 8, 2011 at Pleasant Valley Baptist Church (1600 North 291 Hwy Liberty, MO 64068). A visitation will be from 9-11 AM Wednesday at the church. Burial: Graceland Memorial Cemetery Cameron, Missouri. Full police and fire honors will be given.
Jeff continues to help others through his gift of organ donation. Memorials are suggested to the Taylor Benefit Account K.C. Police Credit Union 2800 East 14th Street Kansas City, MO 64127.
Fond memories and condolences for the family may be left at www.dwnewcomers.com(Arrangements: D.W. Newcomer's Sons Floral Hills Chapel, 816-353-1218)
Source: Floral Hills Funeral Home and Cemetery
Teal, Kayleigh Savannah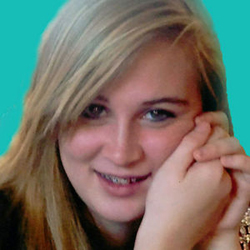 Age: 16
Kayleigh Savannah Teal of Seneca, Missouri and Pittsburg, Kansas went to be with Jesus on May 22, 2011 in Joplin, Missouri. She was 16.
Kayleigh was born March 22, 1995 in Bamburg, Germany to Robert Eugene Teal and Karen Sue (Stanton) Long.
She attended Bluejacket and Welch Schools early and was attending Seneca High School where she loved mixed choir.
Kayleigh was employed as a waitress in the Joplin Pizza Hut and was of the Christian Faith.
She is survived by: Father: Robert and wife Karen Louise Teal of Pittsburg, KS, Mother: Karen Sue Long and step-father Shaun Higginbothan of Seneca, MO, three brothers: Rowdy Teal of Pittsburg, Trey Saltsman of Seneca, and Jordan Ray Bicknell of Pittsburg, 4 sisters: Shandra Renee Bicknell of Pittsburg, Brandi Sue Moore of Pittsburg, Tayler Higginbothan of Seneca, and Dakoata Higginbothan of Seneca. Paternal grandparents: William and Judy Fromm, Oklahoma City, OK, Richard Teal of Bluejacket, OK. Maternal grandmother: Betty Stanton (Davis) and paternal great grandmother Margarett Ann Teal of Chetopa, KS.
Funeral Services will be held 10:00 am, Saturday, June 4, 2011 at The First Baptist Church in Miami, Oklahoma with Audy Tash officiating. Interment will follow in the G.A.R. Cemetery under the direction of the Paul Thomas Funeral Home of Miami. The family will receive friends and relatives Friday, June 3, 2011 from 6-8 at the Paul Thomas Funeral Chapel. Kayleigh's Uncles will honor her by serving as pallbearers. Memorial donations may be made to the Kayleigh Savannah Teal Scholarship Fund.
Source: Paul Thomas Funeral Homes
Terry, Heather Leigh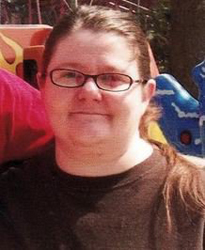 Age: 36
Heather Leigh Terry, 36, Joplin, died May 22, 2011 from injuries sustained in the May 22, 2011 tornado.
Heather was born Feb. 16, 1975 in Aurora, MO, attended Aurora Schools and was a lifelong area resident. She currently worked at La Barge in Joplin. Heather married Michael Duane Terry on March 20, 2010 at Miami, OK and he survives.
Additional survivors include her mother, Vicky Baum, Joplin; her father, Rex Baum, Carterville; her sister, Erin Baum-Smith, Joplin; two nieces, Bayleigh Smith and Ashleigh Smith and her maternal grandmother, Juanita Channel, Granby.
Services will be Thursday, June 2, 2011 at 1:00 pm at the Clark Funeral Home, Granby, Dr. Jerry Seigel will officiate. Interment will be in the Newtonia IOOF Cemetery and serving as pallbearers will be Jeremy Phillips, Robert Hughes, Ryan Phillips, Trevor Hughes, Josh Larrison and Rex Baum.
Friends may call at the Clark Funeral Home, Granby on Wed. from 9 am until 7 pm, the family will receive friends from 6 to 7 pm Wed. evening at the funeral home. The casket will be closed at all times.
Contributions in memory of Heather may be made to the Heather Terry Memorial Fund to assist her family in reestablishing their homes.
Arrangements are under the direction of Clark Funeral Home, Granby, MO. Chapel Service: Thursday June 2, 2011, 1:00 at Granby Chapel of Memories
Source: Clark Funeral Homes
Thomas, Sandra K.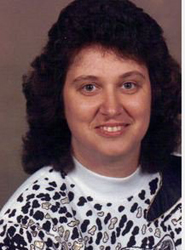 Age: 55
Sandra Thomas, 55, of Carthage passed away on Sunday, May 22, 2011. She was born on July 30, 1955 in Berryville, AR.
She was the daughter of Alvin and Betty Thomas. Sandra was an employee of Justin Books for the past 20 years. She was a graduate of the Carthage High School in 1974. Sandra was a member of the Joplin Full Gospel Church where she volunteered in the nursery.
Sandra is survived by her parents and one sister Latina Puebla.
Source: Ulmer Funeral Home
Thomas Jr., John L.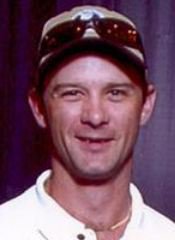 Age: 40
John L. Thomas Jr. 40, of Joplin, Mo., died at 5:30 p.m. Sunday, May 22, 2011 in the tragic tornado that hit Joplin.
John was born April 27, 1971, in Wichita, Kan., the son of John L. Thomas Sr. and Kathie S. Campbell; he was a lifelong resident of the area and attended area schools.
On Dec. 1, 1990, he married Lori Stevens in Frontenac, Kan.; they later divorced. On April 27, 2002, he married Carin Neely in Riverton, Kan.; they later divorced. John worked for Jasper products in Joplin; he was of the Christian faith; enjoyed golfing, gambling, fishing, hunting, football, playing catch and was known to love work.
Survivors include his parents; children, Caleb W. Thomas, of Girard, Kan., Kevin W. Neely of Joplin, Adam L. Thomas, of Girard, Kan. and Joel B. Thomas, of Boston, Ma.; stepmother, Chris Thomas; maternal grandmother Juanita Campbell of Pittsburg, Kan., and numerous aunts, uncles and cousins.
He was preceded in death by a brother, Christopher D. Thomas; maternal grandfather, Herman Campbell; and paternal grandparents Lewin A. and Twilla I. Thomas.
Funeral Services will be 10am Tuesday May 31, 2011 at Bath-Naylor Funeral Home in Columbus, KS with Pastor Daryl Gaddy officiating.
Burial will follow at Lone Elm Cemetery in Rural Cherokee County. Family will receive friends from 7-8pm Monday May 30, 2011 at the Bath-Naylor Funeral Home in Columbus, KS. Friends may visit the funeral home after 2pm Monday.
In lieu of flowers the family ask expressions of sympathy be in the form of memorials to John L. Thomas Jr. Children's Fund.
Friends may drop off or mail memorials to Bath Naylor Funeral Home 611 S. East Ave Columbus, KS 66725. E-mail condolences may be left at www.bathnaylor.com. Arrangements are by Bath-Naylor Funeral Home of Columbus, KS.
Treadwell, Zachary Delbert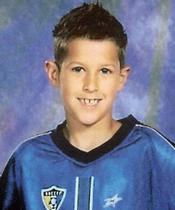 Age: 9
Zachary Delbert Treadwell, age 9, Joplin, passed away on Sunday, May 22, 2011 as a result of injuries sustained in the tornado.
Zach was born August 10, 2001 in Joplin, and was currently a third grade student at Emerson Elementary School. He loved to be outdoors, playing soccer was a passion, and fishing. He was described as "all boy" with the dirt and scrapes that come with that. He was a big fan of Pokemon, loved to sing, and had a mature sense of humor, always telling elaborate stories, or a joke.
Zach was preceded in death by grandparents, Manuel Berumen and Gerald Treadwell.
Survivors include his mother, Crystal Cogdill; brother, David Arreola'Berumen; sister, Whitley Treadwell; father, Jeffery Treadwell all of Joplin; grandparents, Rose Cast of Pittsburg, California, Glenda and Grady Carmical of Diamond, Missouri; great-grandparents, Lupe Berumen of Pittsburg, California; several uncles and aunts including Jessica Torres also of Pittsburg.
Memorial services will be Thursday, June 2, 2011 at 10:00 a.m. at Galena Assembly of God with Pastor Kurt Coleman officiating.
Cremation arrangements are under the direction of Parker Mortuary.
Source: Parker Mortuary & Crematory
Tutt, Margaret Ann
Age: 92
Margaret Ann Tutt, age 92, passed away on May 22, 2011 at her home in Joplin, Mo.
She was born Nov. 24, 1918 in Belvidere, Kan. Her husband, Jack H. Tutt died on April 8, 1973. She is survived by her daughter, Mary Ann Christman and son-in-law, David Christman; two grandchildren Mary C. Sgroi and husband Fred of Prairie Village, Kan., Dr. Jim Christman and wife Debbie of Joplin; two great-grandchildren, Annie and Katie Sgroi; two great-step-grandchildren, James Brown and wife, Lauren, Sandy Brummitt and husband Justin; five great-great-step-grandchildren; one brother, Col. William T. Unger of Sunrise, Fla.
Margaret Ann was a volunteer worker with the Blind Association, Meals on Wheels, Crosslines and Friends of the Library.
No public services are planned. Arrangements are under the direction of Parker Mortuary.
Source: Parker Mortuary & Crematory
Tyndall, Michael E.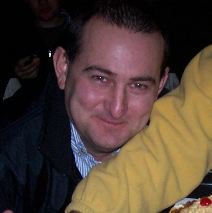 Age: 43