InRemembrance
This page is an ongoing tribute to the lives of friends and family lost on May 22, 2011, in the tragic tornado that struck Joplin at 5:41 pm.
These beloved fathers, mothers, sisters, brothers, children and friends are special individuals who are part of the close-knit Joplin community. They will be forever remembered for their courage, love, and dedication to their families, their friends, and the City of Joplin.
While great care has been taken to be accurate, this information was taken from sources available at the time. Should you find errors please email to info@joplinmo.org
---
To view our citizens lost, please click on a letter to display their information.
---
Click on the name to expand.
Ramsey, Shelly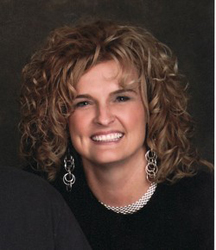 Age: 42
Shelly Marie Ramsey, 42, Neosho, Mo., died Sunday, May 22, 2011, from injuries sustained in the tornado at Joplin.
Shelly was born Sept. 26, 1968, in Fort Scott, Kan., and grew up in the Fort Scott area. She moved to southwest Missouri in 1991, from Fort Scott and currently worked at Jay Hatfield Mobility in Joplin. Her children were her priority and she was a very giving person, always having a smile and positive attitude.
She is survived by her son, Blake Ramsey and daughter, Mikayla Ramsey, both of Neosho; her father, Jerry Gray and wife, Kathy, Fort Scott; her mother, Shorty Cooper and husband, Dan, Richards, Mo.; maternal grandmother, Marilyn Fowler, Fort Scott; two brothers, Scott Brillhart and Eric Gray, both of Fort Scott; two nephews, Johnathon and Austin; two nieces, Aura Lee and Morgan; and the father of her children, Thad Ramsey and wife, Michele, Neosho.
Services will be Tuesday, May 31, at 10 a.m. at Calvary Baptist Church in Neosho; Rev. John St. Clair will officiate. Graveside services will be Tuesday at 2 p.m. at the Centerville Cemetery, Fort Scott, and serving as pallbearers will be Scott Brillhart, Eric Gray, Norman Brillhart, Rusty Fowler, Mike Fowler, Dustin Fowler, Trent Fowler, Josh Fowler, Dalton Davis, Jacob May, Tommy Metcalf, Travis Flenniken, Ronnie II Flenniken and Michael Buswell. Friends may call at the Clark Funeral Home, Neosho, on Monday from 9 a.m. until 3 p.m.
Contributions in memory of Shelly may be made to the Blake and Mikayla Ramsey Educational Fund in care of Clark Funeral Home, P.O. Box 66, Neosho, MO 64850.
A favorite scripture of Shelly, Philippians 3:14, 'I press on toward the goal to win the prize for which God has called me heavenward in Christ Jesus'.
Source: Clark Funeral Homes
Randall, Lorretta L.
Lorretta Lea Randall was born August 13, 1956 in Neosho, Missouri the daughter of Charles E. and Janet Hansen Oster.

She entered into rest on May 23, 2011 from complications of the tornado on May 22. She was a lifelong area resident and currently teaching at SEK Learning Center in Girard, KS. She was a member of the First Christian Church in Webb City; Caridigan Welsh Corgi; National Educators Association and Smoke-Free Webb City.

Lorretta married Kyle Randall on Aug. 1, 1986 in Joplin and he survives.

Preceded in Death By

Charles Oster who perished in the tornado, Father
Mark Oster, Brother

Survived By

Kyle Randall, Spouse
Kristi Lee Rubottom Stark and husband, Jason, Daughter
Reannon Lea Stark, Granddaughter
James Stark, Grandson
Janet Oster, Mother
Carey Oster, Brother
Tim Oster, Brother
Cheryl Davis, Sister
Source: Clark Funeral Homes
Rantz, Cheryl E.
Age: 62
Cheryl E. Rantz, 62, Carl Junction, MO, died May 30, 2011 at Cox South in Springfield from complications of the May 22nd Joplin tornado.
Cheryl was born Sept. 14, 1948 in Carthage, MO and was a lifelong area resident. She worked as a tax preparer for H and R Block and was a member of the Nazarene Church.
She is survived by a daughter, Kimberly Phillips, Springfield, MO; two grandchildren, Steven McReynolds and Mabel Phillips; one brother, David Spruce, Carthage and two sisters, Judy Baugh, Carthage and Karen Gregory, Altus, OK.
She is preceded in death by her parents, Edward and Dorothy Spruce; her husband, George Rantz and brother,Gary Spruce.
Graveside services are scheduled for June 3 at 1:00 PM at Neosho Memorial Park.
Memorial donations may be made to: Rebuild Joplin, c/o Clark Funeral Home, PO Box 66, Neosho, Mo. 64850
Source: Clark Funeral Homes
Ray, Darlene
Age: 63
Darlene Kay (Hall) Ray, age 63, a former employee of King Louie Manufacturing, Baxter Springs, KS, passed away Wednesday evening June 1, 2011 at Kindred Hospital, Kansas City, MO following an illness.
She was born August 18, 1947 in Joplin, Missouri. Her parents were George and Oleta Hall. She was a lifetime resident of Galena.
She graduated from Galena High School in 1965. She had previously worked as a seamstress at King Louie Manufacturing, Baxter Springs, KS. She enjoyed going to Bordertown Casino to play BINGO.
She was married to Wesley G. Ray on October 29, 1974 in Miami, OK. He survives. Additional survivors include one son, Steven Wade Ray, Galena, KS; one brother, Tom Hall, Joplin, MO; and one sister, Barbara Fields, Galena, KS.
One sister, Phyllis Strickland preceded her in death.
Visitation will be held from noon to 1 pm, Monday June 6, 2011 at Derfelt Funeral Home, Galena, KS.
Funeral services will be at 1 pm, Monday June 6, 2011 at Derfelt Funeral Home, Galena, KS. Pastor Jeff D. Martin will officiate.
Source: Derfelt Funeral Home
Reid, Virgil T.
Age: 77
Virgil "Tom" Reid 77, of Columbus, KS died 5:45pm Sunday May 22, 2011 at Joplin, MO during the tornado tragedy in Joplin.
Virgil was born May 14, 1934 in Hallowell, KS the son of Charles Marion "Shorty" and Melba Trucilla (Hutchens) Reid. He was a lifelong resident of the area and a graduate of Columbus High School.
He was a Veteran of the Army. In 1959 he married Barbara Napier; they later divorced. On May 22, 1992 Tom married Jesse Williams in Miami, OK; she survives at the home.
Tom worked in construction all his life and started SEK Construction with Ivan Crossland. He also was affiliated with Maxwell Bridge Company in Columbus, KS. Tom retired after working 50 years in construction in 2000.
Tom was a member of the Hallowell Word of Life Church in Hallowell, KS; enjoyed gardening, pecans, coin collecting, elephant collecting, cooking, dominos with his friends and family and finding recipes on the internet.
Survivors include his wife, children Tom D. Reid and wife Rhonda of Columbus, KS, Cindy Davis of Columbus, KS, Robert Cox of Columbus, KS, Rhonda Norris and husband Mike of Owasso, OK and Jeri Lyons and husband Erving of Parsons, KS; an aunt Martha Back of Hallowell, KS; special friends Don and Susan Gurnee of Hallowell, KS who he enjoyed dominos with; grandchildren Brian Reid and wife Jennifer, Hope Von soosten, Alexander Cox and wife Heather, Samantha Cox, Cassie Norris, MacGyver Norris, Elyjah Lyons and Aliyah Lyons; and great-grandchildren Madalyne, Monica and Copper Dean Reid.
He was preceded in death by his parents and brother Richard Reid.
Memorial Services will be 10am Saturday May 28, 2011 at the Hallowell Word of Life Church in Hallowell, KS with Pastor Richard Stapleton officiating. Burial will take place at a later date in McKee Cemetery in Rural Cherokee County. In lieu of flowers the family ask expressions of sympathy be in the form of memorials to the Hallowell Word of Life Church in Hallowell, KS.
Friends may drop off or mail memorials to Bath-Naylor Funeral Home 611 S. East Ave. Columbus, KS 66725. E-mail condolences may be left at www.bathnaylor.com. Arrangements are by Bath-Naylor Funeral Home of Columbus, KS.
Richey, Johnnie Ray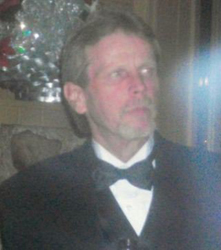 Age: 52
Johnnie Ray Richey, age 52, Joplin, passed away on Sunday, May 22, 2011 as a result of injuries sustained in the tornado.
Johnnie was born October 7, 1958 in Webb City, Missouri, son of the late Ernie "Cork" Richey, and Joyce Mosher Richey of Joplin. Johnnie graduated from Webb City High School and attended MSSU. He has worked for Allgeier Martin and Associates for over 30 years and was currently a project engineer. He was an active member of the Joplin Elks Lodge #501 where he was a Trustee. He enjoyed volunteering his time with the youth at both Carl Richards locations, and worked with Habitat for Humanity. He was also attended St. James United Methodist Church.
In addition to his mother, Johnnie is survived by a son, SSgt. Adam Richey and wife Raygen of Jacksonville, North Carolina; a grandson, Griffin Ray Richey; sister, Kerri Simms and husband Don of Farmington, Missouri; nieces and nephews, Kelsey Smith of Fayetteville, Arkansas, Tara Simms of Farmington, Justin Simms, Jordan Simms, and Jesse Simms all of Festus, Missouri; several aunts and uncles and cousins, and his faithful canine companion, Sugar.
Funeral services will be Wednesday, June 1, 2011 at 2:00 p.m. in Parker Mortuary Chapel. Interment will follow in Ozark Memorial Park Cemetery with Terry McCullum, Bill Dutton, Kevin Keys, Jeremy Clark, Glen Davidson, and Chris Erisman serving as pallbearers.
The family will receive friends at Parker Mortuary on Tuesday from 6:00 to 7:00 p.m.
A gathering of friends will follow the committal service at Carl Richards 4th Street Bowl.
Source: Parker Mortuary & Crematory
Robertson, Vicki Patrice
Age: 66
Vicki Patrice Robertson, age 66, Joplin, passed away on Sunday, May 22, 2011 as a result of injuries sustained in the tornado.
Vicki was born October 8, 1944 in Joplin, daughter of the late Clifford and Clancy Scott.
Survivors include her children, Mike Johnson, Danny Robertson, Joe Robertson, Dannielle Robertson, and Ardis Robertson. Cremation arrangements are under the direction of Parker Mortuary. Private family services will be at a later date.
Source: Parker Mortuary & Crematory
Robinson, Cayla Ann Selsor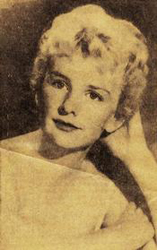 Age: 64
Cayla Ann Selsor Robinson, age 64 of Joplin, Mo. passed away early Saturday June 4, 2011 from injuries suffered in the devastating tornado that came through Joplin on May 22, 2011.
Cayla was born on October 31, 1946 in Joplin the daughter of Charles and Colleen (Conner) Selsor. She was a lifetime area resident, and was a stay at home mom caring for her family. Cayla attended Frisco Church in Webb City, Mo. and later attended Forest Park Baptist Church in Joplin.
She is survived by three daughters, Nicole Shultz and her husband Joey of Joplin, Pam Spencer of Carthage, Mo., Donna Fisher of Springfield, Mo., one son, Jerry Michael Fisher of Carthage, one sister, Marcy Hays of Webb City, one brother, Cary Selsor of Webb City, eight grandchildren and one great-grandchild, Karlee Laramore, with another on the way. She was preceded in by her mother, Colleen and by two sons, Billy and Matthew Fisher.
Cayla is to be cremated with memorial services scheduled for 10:00 a.m. Thursday June 9, 2011 at the Mason-Woodard Chapel, with the family to receive friends immediately following the service.
Arrangements have been entrusted to Mason-Woodard Mortuary & Chapel.
Source: Mason-Woodard Mortuary
Robinson, Keith Derek
Age: 50
Keith Derek Robinson, age 50, Joplin, passed away on May 22, 2011, from injuries sustained in the Joplin tornado, at the Greenbriar Nursing Home.
Keith was born on August 1, 1960 in Joplin, the son of Charles and Betty (Love) Robinson-Gray. He has been a lifetime Joplin resident. He worked as a CNA for the Greenbriar Nursing Home, prior to that he worked eighteen years for Freeman Hospital. Keith had a wonderful way with his patients. He would motivate them to do their rehabilitation in a stern but kind and respectful manner. He was responsible for many patients being able to recover and even walk again. He thoroughly enjoyed watching old movies.
He is survived by his mother, Betty Robinson-Gray, Joplin; one sister, Mary Katherine "KK" Robinson, Joplin; one brother, Charles Robinson, Jr.; nephews, Jeremy and Justin Robinson, and Dylan Rapp, all of Joplin; three uncles, J.D. Love, Joplin, Jerry Love, Jr. and wife Elaine, Joplin, and Robert Love, Farmington, Mo.; and many, many cousins and friends. He was preceded in death by his father, Charles D. Robinson; his step-dad William O. Gray; his grandparents, Jerry and Katherine Love, and an uncle, Raymond Love and two aunts Vera Jenkins and Helen Derrick.
Funeral services will be 10:00 a.m. Friday at Mason-Woodard Mortuary Chapel. Reverend Samuel Nero will officiate. Burial will be in parkway Cemetery. The pallbearers will be Charles Stewart, Hayse Stewart, Jerry Love, Jr., Justin Robinson, Jeremy Robinson, Billy Love, and Doug Derrick.
The family visitation will be 6-7 p.m. Thursday at Mason-Woodard. Memorial contributions may be given in Keith's memory to your choice of the following, St. Jude's Children's Hospital, Feed the Children, or World Vision.
Arrangements are under the direction of Mason-Woodard Mortuary & Crematory.
Source: Mason-Woodard Mortuary & Crematory
Row, Margaret E.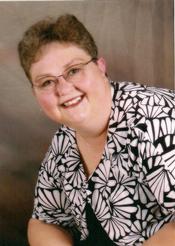 Age: 50
Margaret Ellen Row, 50, a resident of Joplin, Missouri, formerly of Fredonia, Kansas, died Monday, June 6, 2011 at St. John's Hospital in Springfield, Missouri, as the result of injuries sustained in the May 22, 2011 Joplin tornado.
She was born March 31, 1961 in Fredonia, the daughter of Billie (Palmer) Row Kidd and the late William A. Row. Margaret was a 1979 graduate of Fredonia High School. She attended college at Labette Community College in Parsons, Kansas, and obtained her RN nursing degree.
Margaret had worked at Mercy Hospital in Independence, Kansas and St. John's Hospital in Joplin for many years. Most recently she was employed as a hospice nurse in Joplin. She took pleasure in collecting clowns and piggy banks and enjoyed traveling.
Margaret is survived by:
Her mother:
Billie Kidd of Fredonia, KS
Three brothers:
William (Bill) and Karla Row of Cassville, MO
Bob and Cathy Row of Fredonia, KS
Jack and Renee Row of Golden City, MO
One sister:
Rose Mary and Greg Rhodes of London, AR
She is also survived by several nieces and nephews, as well as great nieces and nephews.
Margaret's father, grandparents, aunts and uncles preceded her in death.
A graveside memorial service will be held at 10:30 A.M. on Friday, June 17, 2011 at the Fredonia City Cemetery with Mike Myers officiating. The family will receive friends at the graveside.
Memorials have been established in Margaret's name with the Ronald McDonald House in Joplin and the Joplin Recovery Fund. Donations can be sent to Timmons Funeral Home.
Words of condolence for the family may be left on this website.
Timmons Funeral Home, PO Box 168, Fredonia, KS 66736 is in charge of the arrangements.
Source: Timmons Funeral Home