InRemembrance
This page is an ongoing tribute to the lives of friends and family lost on May 22, 2011, in the tragic tornado that struck Joplin at 5:41 pm.
These beloved fathers, mothers, sisters, brothers, children and friends are special individuals who are part of the close-knit Joplin community. They will be forever remembered for their courage, love, and dedication to their families, their friends, and the City of Joplin.
While great care has been taken to be accurate, this information was taken from sources available at the time. Should you find errors please email to info@joplinmo.org
---
To view our citizens lost, please click on a letter to display their information.
---
Click on the name to expand.
Salmon, Virginia Mae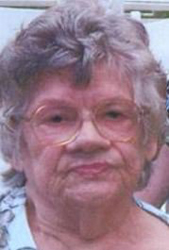 Age: 80
Virginia Mae Salmon, age 80, passed away Sunday, May 22, 2011, at her home in Duquesne, from injuries sustained in the tornado that devastated Joplin.
Virginia was born June 21, 1930, in Wichita, Kan., to John Raymond and Opal Louise (Cravens) Templeton and attended high school in Porterville, Calif.
She married Raymond Jesse Salmon on May 7, 1949, in Las Vegas, Nev. He preceded her in death on Oct. 17, 2002.
She lived in California for 34 years, moving to Joplin in 1973 with her husband and family. She was a homemaker and loved spending time with her family. She had a wonderful sense of humor and enjoyed telling stories about her childhood. She loved to shop, especially for others, and was a big fan of country and Gospel music. She was disliked by no one and will be missed by all. Rest in peace, Mom, and thank you, God, for allowing her to be with us for almost 81 years.
Virginia is survived by one daughter, Shelley Russow and fiance Bud Ochsenbein, of Joplin; four sons, Gary Salmon and wife Mary Jane, of Joplin; Gayle Salmon, of Boise, Idaho, and Leta Salmon, of Cleveland, Okla., Stacey Salmon and wife Cindy, of Joplin, and Scott Salmon and fiance Bev Stepp, of Seligman, Mo.; two sisters, Margaret Young, of Joplin, and Roberta Miller, of Yuma, Ariz.; three brothers, Charles Templeton and wife Phyllis, of Lakeland, Fla., Frank Templeton and wife Linda, of Tigard, Ore., and Jim Templeton and wife Juanita, of Seres, Calif.; 15 grandchildren; 28 great-grandchildren; five great-great-grandchildren; many nieces and nephews; as well as many other family members and friends. In addition to her husband and parents, she was preceded in death by two sisters, Juanita Baggs, and Jenny Mayfield.
Memorial services will be held at 11 a.m. Wednesday, June 1, at Thornhill-Dillon Mortuary in Joplin. In lieu of flowers, memorial donations may be made to Crosslines of Joplin in care of the mortuary.
Source: Thornhill-Dillon Mortuary
Sarino, Thomas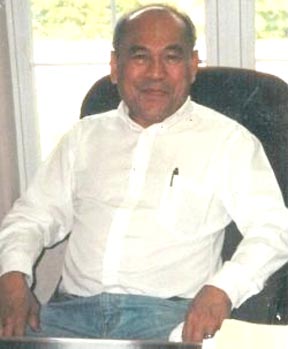 Age: 75
Hometown: Joplin
A former New Yorker was identified as the third Filipino fatality in the Joplin, Missouri tornado that killed some 140 people and left thousands homeless on May 22.
Thomas Sarino, 76, a former employee at Warner Brothers in New York, was reportedly crushed by boulders in his apartment at 2001 Connecticut Avenue in Joplin when the monster tornado — the deadliest single U.S. tornado recorded in 61 years — ravaged six miles of Joplin town.
The first two Filipino victims were Grace Luyug Aquino, 46, a mother of three and receptionist for the China Pantry; and Estrelita Manansala Moore, 64, a breast cancer survivor and hairdresser at JC Penney.
Both are natives of Pampanga, Philippines.
Sarino, a Cebuano who was a naturalized American citizen, was not reported missing earlier because he lived alone and had no immediate family members in Missouri, according to ABS-CBN, which added that Sarino was not known among Joplin's Filipino community.
His death was only confirmed five days after the devastation.
According to a niece in Cebu, Grace Sarino, she was contacted through Facebook on May 28 by a certain Taylor Jayne Thompson, who relayed to her the coroner's confirmation of Thomas Sarino's death.
The niece told ABS-CBN that a certain Mrs. Gillette, a supposed neighbor of Thomas Sarino, spoke to Thompson and claimed that she saw him being pulled from the rubble "deceased."
Grace said she last spoke to her uncle on May 2.
Grace said her uncle was an accountant at the Bangko Sentral ng Pilipinas in Manila before immigrating to New York City, where he landed a job at Warner Brother Inc.'s finance department.
In 1995, he moved to Joplin to work for Loma Linda Golf Resort as vice-president of the finance department until his retirement.
Sarino's death was confirmed as the families of Grace Aquino and Estrelita Moore laid the victims to rest.
Aquino's family held a wake on May 27 at the Mason-Woodard Funeral Home in Joplin, where hundreds paid their respects, according to ABS-CBN.
A memorial service was held on May 28 followed by cremation.
A native of Floridablanca, Pampanga, Aquino reportedly died when she used her body to shield her 12-year-old son from a collapsing wall at Harmony Heights Baptist Church while they were attending an evening mass.
The boy survived with minor bruises and told his family how his mother died before his eyes.
Moore, on the other hand, was killed when the tornado sucked her out of her destroyed house.
She was still clutching bottles of medicine when her body was found in the second floor of the building next to her home.
Moore's remains were also cremated although there was no public viewing and no date set for the return of her ashes to the Philippines, reports said.
Mason-Woodard Mortuary and Crematory said memorial services will be held in the Philippines at a later date when Moore's ashes are returned to her family in Pampanga.
Sawyer, Tonya L.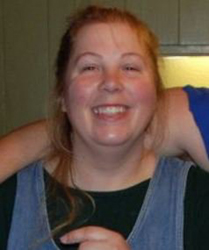 Age: 41
Tonja Lee "Toni" Sawyer, age 41, a resident of Fort Scott, died Sunday, May 22, 2011, as a result of the Joplin, Missouri tornado. She was born December 17, 1969, in Olympia, Washington, the daughter of Larry Goldsby and Sandra Gamache Goldsby.
Toni married Chad Sawyer on January 3, 2011. She was currently employed by Taco Bell in Fort Scott. She enjoyed painting, collecting antiques and writing poems and short stories as well as listening to the rain and sitting around a bonfire. Toni loved animals and often took in strays. She attended the Apostolic Pentecostal Church.
Survivors include her husband, Chad Sawyer, Fort Scott; her children, Dashedin Goldsby, Fort Scott, Jarred Goldsby, Shelton Washington, Makyah Goldsby and Samara Hernandez, both of Fort Scott. Also surviving is her father, Larry Goldsby, Shelton, Washington; two brothers, Ron Larson, Matlock, Washington and Gerald Goldsby, Olympia, Washington; two sisters, Julie Goldsby and Dottie Goldsby, both of Shelton, Washington; and a granddaughter, Icysis Goldsby. She was preceded in death by her mother, and infant son, Jed Goldsby and a sister, Crissy Goldsby.
There was cremation. Rev. Rod Hillhouse will conduct a memorial service at 10:30 A.M., Saturday, June 11, 2011, at the Apostolic Pentecostal Church. Memorials are suggested to the Toni Sawyer Memorial Fund and may be left in care of the Cheney Witt Memorial Chapel, 201 S. Main, P.O. Box 347, Ft. Scott, KS 66701. Words of remembrance may be submitted to the online guestbook at www.cheneywitt.com.
Source: Cheney Witt Funeral Chapel
Scates, Frances
Age: 71
Frances Ann (Worm) Scates, 71, of Joplin, Mo., formerly of Monett, passed away May 22, 2011 her home. She was a victim of the recent tornado. She was born July 14, 1940 in Freistatt, Mo to Earnest and Nora (Jackel) Worm.
Frances was a member of the St. Johns Lutheran Church in Freistatt.
Frances is survived by two sons: Brian Scates of Bentonville, Ark and Bruce Scates of Joplin; three daughters: Bridgit Ferrell of Stella, Mo, Brenda Seward of Stella, Mo and Brandi Parker of Monett, Mo; one brother: Martin Worm of Verona, Mo; one sister: Marcel Mitchell of Springfield, Mo; 11 grandchildren and 6 great-grandchildren.
No services are planned at this time. A memorial service will be arranged at a later date.
Any donations made to the family would be greatly appreciated. Arrangements are under the direction of Bennett-Wormington Funeral Home of Monett, Mo.
Smith, Judy Lee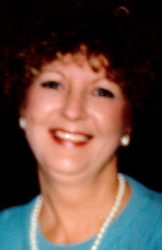 Age: 71
Judy Lee Smith, age 71, of Joplin, MO, passed away on Thursday, May 26, 2011 at the Cassville Healthcare and Rehabilitation in Cassville, MO.
Judy was born on May 30, 1939 in Webb City, MO, the daughter of Lloyd and Fern (Cromer) Brown Carter.
Judy spent most of her life in Joplin and owned and operated the Second Hand Rose Consignment Store. She was a member of the St. Paul United Methodist Church and graduated from Joplin High School with the class of 1957. She enjoyed reading, watching movies, playing trivia pursuit and bridge as well as shopping.
Judy is survived by two daughters, Nikki Oliver, of Joplin and Jill Walkinshaw, of Kansas City, MO; four grandchildren, Jamie, Sally, Amon and Jesse; three great-grandchildren, Robbie, Eric and Havaah; one brother, Cokher Carter and wife Claudia, of Joplin; one sister, Garlanda Davis, of St. Louis, MO; one aunt, Emma Edie, of Bowerston, OH; five nieces and nephews; and a loifelong friend, Linda Cupp, of Joplin. Judy was preceded in death by her parents.
Smith, Shyrell L.
Age: 68
Hometown: Pittsburg, Kansas
Sparks, Lois L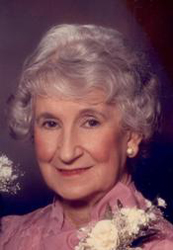 Age: 92
Lois L. Sparks, age 92, Joplin, went to be with her Lord and Savior on Sunday May 22, 2011, from injuries sustained in the Joplin tornado.
Lois was born on June 8, 1918 in Wichita, Ks., the daughter of Mable and Will Schnoor in Wichita, Ks. She married Wallace Sparks April 26, 1936 in Wichita, they were married for seventy-one years. He preceded her in death on February 14, 2007. She was member of the Eastern Star and a devout member of the Baptist Church, attending both Harmony Heights Baptist Church and later Eastview Baptist Church, working many years in childhood evangelism.
She is survived by her son, Ralph Sparks and wife Charlene, Joplin; four grandchildren, Jerry and Nanda Sparks, Joplin, Travis and Cassie Sparks, Joplin, Jodi and Kevin Austin, Springfield, Mo., and Ron Sparks, Tulsa, Okla.; and eight great-grandchildren.
Funeral services will be 3:00 p.m. Friday at Mason-Woodard Chapel. Rev. Tim Sumners will officiate. Burial will be Ozark Memorial Park Cemetery. The pallbearers will be Jerry Sparks, Travis Sparks, Pete Poore, Mark McDonald, Ron Sparks, and Kevin Austin.
The family will receive friends 7-8 p.m. Thursday at Mason-Woodard Mortuary & Crematory. Memorial contributions may be given to the American Red Cross in care of the mortuary.
Arrangements are under the direction of Mason-Woodard Mortuary & Crematory.
Source: Mason-Woodard Mortuary & Crematory
Stogsdill, Betty J.
Age: 83
Betty J. Stogsdill, age 83, Joplin, passed away on Wednesday, June 8, 2011 at Cox South Hospital in Springfield, Missouri as a result of injuries sustained in the Joplin tornado.
Betty was born April 10, 1928 in Joplin, daughter of the late George Toops and Gertrude Shelton Toops. She graduated from Carl Junction High School, and attended Joplin Junior College before receiving her Bachelor's Degree from DePaul University in Chicago. She also received a Master's Degree from Northwestern University, and a second Masters from University of Chicago. She was a high school teacher for many years in Chicago. She moved to Joplin in 1994 and was a substitute teacher for the Joplin School District for many years before retiring. She was a member of Forest Park Baptist Church, Joplin Woman's Club and was active in several Joplin Bridge Clubs. She also loved the arts and theater.
In addition to her parents, Betty was preceded in death by her husband, Ralph Stogsdill who died April 30, 2004; sisters, Cora Kope, Ruth Haliday, Alice Marley, and Leatha Tiberghien.
Survivors include a sister, Wanetta King and husband David of Joplin; several nieces and nephews.
Graveside services will be 10:00 a.m. Saturday in Osborne Memorial Park Cemetery with Dr. John Swadley officiating.
Cremation arrangements are under the direction of Parker Mortuary.
Source: Parker Mortuary & Crematory
Stover, Ralph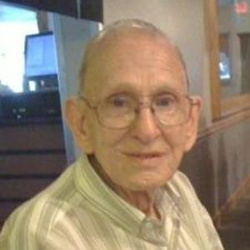 Age: 85
Ralph Gilbert Stover, 85, passed away on Friday, June 3, 2011 at the Miami Hospital after being in St. John's Hospital during the Joplin tornado.
Ralph was born July 16, 1925 to Louisa (Porter) and Chauncey Stover in Columbus, Kansas. Ralph married Betty Hudson on August 25, 1946 in Treece, Kansas. She survives of the home.
Ralph worked in the floor covering business since 1954. He started the Stover's Floor Covering in 1970 and retired in 2001. However, he continued to go to the store to "supervise" each morning.
He was a member of the First United Methodist Church. He loved wood working and gardening.
The family would like to give special thanks to Nurse Bekki Johnson at St Johns Hospital and Nurse Kathy Hicks at the Miami Hospital for the special care they gave him. Also, to John Seay for his help carrying our dad to safety after the tornado.
Ralph is survived by his wife, Betty; one son and his wife, Rodney and Becky Stover of Miami; two daughters, Virginia Foster of Jenks and Belinda and husband Rod Pfeiffer of Pryor, OK; nine grandchildren, Lesley Whitewater, Greg Stover, Dusty Stover, Brian Foster, Rusty Stover, Levi Pfeiffer, Jason Scott, Kim Harmon and Ashlee Stover; and eight great-grandchildren and many nieces and nephews. He was preceded in death by his parents and four brothers.
Funeral services will be at Paul Thomas Funeral Home of Miami on Wednesday, June 8, 2011 at 10:00 a.m. Burial will immediately follow services at GAR Cemetery.
The family will receive family and friends at 6 p.m. at Paul Thomas Funeral Home on June 7th.
Memorial donations may be made to Samaritan's Purse to benefit the Joplin tornado victims.
Services are under the direction of the Paul Thomas Funeral Home of Miami, OK. Online condolences may be made at www.paulthomasfuneralhomes.com
Source: Paul Thomas Funeral Homes
Strickland, J.T.
Age: 85
Mr. J.T. Strickland, age 85, of Joplin passed away Friday, July 8, 2011 at the Benchmark Health Care in Monett, from injuries sustained in the May 22nd Joplin tornado. Mr. Strickland was born on September 11, 1925 in Hoyt, OK.
Mr. Strickland served his country for 10 years in the U.S. Navy during WW II and the Korean War. He worked as a motel manager for many years. He was a member of the Peace Lutheran Church of Joplin.
He is survived by his wife Betty Strickland of the home, and a daughter Chrys Corcoran of Joplin, 5 Grandchildren and 10 Great Grand Children, and a sister Zula Dean Lake of Ocean Pines, Maryland.
Memorial services will be held on Sunday, July 17, 2011 at 2 PM at the Bethany Presbyterian Church of Joplin.
Source: Simpson Funeral Home