InRemembrance
This page is an ongoing tribute to the lives of friends and family lost on May 22, 2011, in the tragic tornado that struck Joplin at 5:41 pm.
These beloved fathers, mothers, sisters, brothers, children and friends are special individuals who are part of the close-knit Joplin community. They will be forever remembered for their courage, love, and dedication to their families, their friends, and the City of Joplin.
While great care has been taken to be accurate, this information was taken from sources available at the time. Should you find errors please email to info@joplinmo.org
---
To view our citizens lost, please click on a letter to display their information.
---
Click on the name to expand.
Wells, Miles D.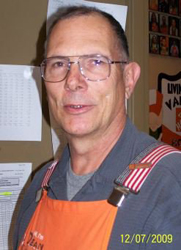 Age: 59
M. "Dean" Wells, age 59, of Webb City, passed away Sunday, May 22, 2011, at Home Depot.
Dean was born Aug. 31, 1951, at Fort Carson, Colo., to parents, Paul and Jean (Hall) Wells. He served his country in the U.S. Army. Dean married Margaret Sue Simons on May 23, 1969, in Boulder, Colo., his death coming one day before their 42nd anniversary. Sue survives of the home.
Dean was a member of the First Christian Church of Webb City, where he sang with his church group every Tuesday at area nursing homes or with ill members of the church and community. He loved music and was very adept at whistling. he recorded records of his whistling and often sang and whistled for his church.
Dean was department head at Home Depot. He saved many lives at Home Depot on May 22, 2011, and ultimately lost his life in the process. Anyone who knew him knew this was his style of living: helping others first.
Dean is also survived by his daughters, DeAnna Mancini and husband John, of Tucson, Ariz., and Paula Wells, of Hot Springs, Ark.; his mother, Jean Wells, of Tucson; four grandchildren, Ashley Gietz, of Staten Island, N.Y., Anthony and Laura Larkin, of Hot Springs, and Dillon Gietz, of Tucson; and a great-grandson, Maximus Michael Jaslow.
Whitley, Tiera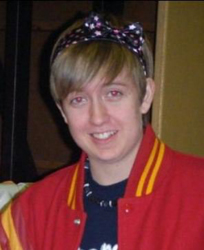 Age: 20
Tiera Nicole Whitley, age 20, Fort Scott, Kansas died Sunday May 22, 2011 as the result of the Joplin, Missouri tornado.
She was born September 20, 1990 at Overland Park, Kansas the daughter of Jerry and Mary Johnston Whitley. She attended Prescott, Kansas Elementary School and graduated from Jayhawk Linn High School in 2009. Tiera was a talented artist and photographer and enjoyed fishing and wood working. She was currently employed as a shift manager at Taco Bell in Fort Scott. She was preceded in death by her maternal grandfather, Forrest "Bud" Johnston.
She is survived by mother and father, Mary and Jerry Whitley of Prescott, a sister Shelby Whitley, a brother Joseph Whitley both of Prescott, maternal grandmother Ladean Kempinger and husband Karl, paternal grandparents, Eldred and Carol Whitley, and maternal great grandmother Virginia Dozier, and eternal friend Ashley Stark. Tiera was her entire family's pride and joy.
Funeral services will be held at 11AM Tuesday May 31, 2011 at the Coffel-Schneider Chapel in Pleasanton, Kansas. Burial will be in the Fairview Cemetery, Fulton, Kansas. Visitation will be held from 5 to 7 PM Monday at the Coffel-Schneider Chapel. The family suggests contributions to the Tiera Whitley Scholarship Fund, c/o Coffel-Schneider, P.O. Box 525, Pleasanton, Kansas 66075. On line condolences can be left at www.coffelschneider.com. Arrangements: Coffel-Schneider, Pleasanton, Kansas.
Source: Coffel Schneider Funeral Homes
Williams, Douglas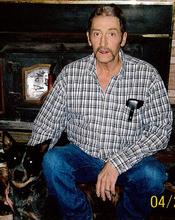 Age: 52
Douglas Earl Williams, age 52, of Purdy, Missouri passed away on Friday, June 3, 2011 at Cox South Hospital in Springfield, Missouri from injuries sustained in the Joplin Tornado.
Mr. Williams, son of Dozier and Mattie (Ross) Williams, was born on October 28, 1958 in Nacogdoches, Texas. Douglas was raised in the Nacodgoches area and moved to Purdy, Missouri in 2005. He was united in marriage to Leah Nance on February 13, 2007 in Cassville, Missouri. Together they enjoyed raising horses, and Douglas loved spending time in his garden with his dog, Tuff.
Survivors include his wife, Leah Williams, of Purdy, Missouri; one daughter, Randi Williams and her companion, Jeff Freeman, both of Purdy, Missouri; four step-daughters, Marilyn, Katie, Jackie, and Kat Hughes, all of Purdy, Missouri; two brothers, Rex Williams, and his wife, Lisa, of Garrison, Texas, and Donald Ray Williams, and his wife, Bernadette, of Garrison, Texas; two sisters, Jeannie Williams, of Nacogdoches, Texas, and Bonita Finley, and her husband, David, of Hutchins, Texas; a mother-in-law, Leona Nance, of Berryville, Arkansas; two brothers-in-law, Monty Nance, of Eagle Rock, Missouri, and Mark Nance, Oak Grove, Arkansas; three sisters-in-law, Deborah Hammons, Newberry Park, California, Carla Dearing, of Gentry, Arkansas, and Samantha Minton, of Cassville, Missouri; and numerous nieces and nephews.
Celebration of Life will be held on Tuesday, June 7, 2011 at the White Funeral Home in Cassville at 1:00 p.m. with words of comfort spoken by Kelly Ward and special music provided by Ashley Anderson.
Memorials may be entrusted to the White Funeral Home and made payable to the donors choice to either the Joplin Tornado Relief Fund in care of the Red Cross or to the Kansas University School of Medicine.
Source: White Funeral Home
Williams, Zachery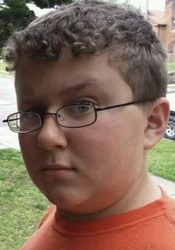 Age: 12
Zachery Allen Williams was born June 19, 1998, at Fort Leonard Wood Memorial Community Hospital in Fort Leonard Wood, Mo., to Franklin Eugene Williams and Tammy Renee Clark Niederhelman. He lost his life in the tornado at Joplin, Missouri, Sunday evening, May 22, 2011, making his age 12 years 11 months and 3 days. Zach was a student at East Middle School in Joplin, where he attended the 7th grade. He attended the Calvary Baptist Church in Joplin. Zach was a happy person who would strike up a conservation with anyone. He enjoyed hot wheel cars, legos, riding his bike, and spending time with his friends. He was looking forward to his summer vacation, so he could spend more time with family and read more of his favorite books. He is preceded in death by his great grandpas, Howard Jackson and R.L. Clark; great-great grandfather, Pearl Jac; great-grandmother, Maxine Clark; and great-great-grandmother Gladys Jaco. Zach is survived by his mother, Tammy Niederhelman and husband Tony, of Joplin; his father, Frank Williams and wife Valerie, of Mayesville, N.C.; brother, Andy Williams, of Mayesville; grandparents, Earnest and Kathy Clark, of Summersville, Mo.; grandparents, Jim and Kathleen Williams, of Summersville, Helen and Frank Jones of Terre Haute, Ind.; great grandmother, Lillie Jackson of Summersville; uncles and aunts, Chad and Billie Clark and children, Austin and Brittani and future son-in-law Levi of Neosho, Mo., Jim Williams, of Tulsa, Okla., Warren Williams and wife Vicki of St. Louis, Mo., Cindy Heller Springfield, Mo.; several great uncles and aunts, cousins and friends. Memorial services will be held Monday, May 30, at 1 p.m. at Bradford Funeral Home Chapel with Rev. Gary Jackson officiating. Visitation will be from 11 to 1 p.m. Monday at the funeral home. Arrangements under the care of Bradford Funeral Home of Summersville
Writer, Charles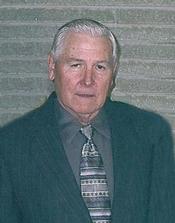 Age: 74
Charles William Writer, age 74, of Purdy, Missouri, passed away Sunday, May 22, 2011, in the tornado in Joplin.
He was born October 29, 1936, in Barry County, Missouri, the son of Herbert and Georgia M. (Pryor) Writer. On February 20, 1954, he was united in marriage to Peggy Hyde (now Peggy Dalton), and to this union one son and one daughter were born. On December 1, 1978, in Miami, Oklahoma, he married Gerda (Ehrmann) Henderson, who survives. Also surviving are four sons, Rick Writer and his wife, Peggy of Butterfield, Missouri, Jim Henderson and his wife, Linda of Monett, Missouri, John Henderson and his wife, Terri of Exeter, Missouri and Kenny Henderson and his wife, Misty of Collinsville, Oklahoma; four daughters, Rena Kennedy and her husband, Gary of Lampe, Missouri, Beverly Bacon and her husband, Joe of Cassville, Missouri, Debbie Henderson and Marty Wolf of Butterfield, Missouri and Brenda Fryman and her husband, Rob of Eureka, Missouri; one brother, Eugene Writer and his wife, Mava of Cassville, Missouri; two sisters, Yvonne Stumpff and her husband, Max of Cassville, Missouri and Linda Mitchell and her husband, Richard of Washburn, Missouri; eighteen grandchildren and twenty-two great grandchildren.
Preceding him in death were his parents and a grandson, Chris Henderson.
Charles received his education at Sparks and Victory rural schools and Cassville and Southwest High Schools. From April 1, 1954, until December 18, 1964, he served in the United States Navy. After his discharge from the Navy he worked several years for Pryor Motor Company. He then owned and operated the DX Gas Station, High Point Trucking Company and a transport truck leasing company, retiring around ten years ago. Most of his life was spent cattle farming, which he loved. He also enjoyed his horses.
Funeral services will be held at 11:00 A.M. Monday, May 30, 2011, in Fohn Funeral Home, Cassville. Reverend Jerry Nickle will conduct the services. Burial with military honors will be in Sparks Cemetery, Butterfield, Missouri.
The family will receive friends from 2:00 until 4:00 P.M. Sunday in Fohn Funeral Home, Cassville.
Contributions in memory of Charles may be made to The Joplin Disaster Fund in care of Fohn Funeral Home.
FOHN FUNERAL HOME Cassville, Missouri 417-847-2141