InRemembrance
This page is an ongoing tribute to the lives of friends and family lost on May 22, 2011, in the tragic tornado that struck Joplin at 5:41 pm.
These beloved fathers, mothers, sisters, brothers, children and friends are special individuals who are part of the close-knit Joplin community. They will be forever remembered for their courage, love, and dedication to their families, their friends, and the City of Joplin.
While great care has been taken to be accurate, this information was taken from sources available at the time. Should you find errors please email to info@joplinmo.org
---
To view our citizens lost, please click on a letter to display their information.
---
Click on the name to expand.
Kendrick, James D.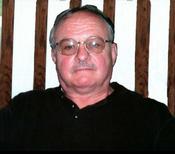 Age: 63
James "David" Kendrick, age 63, Joplin, passed away May 22, 2011 at the Elks Club during the tornado.
David was born in Joplin on December 17, 1947 to Carl L. Kendrick and Olive "Billie" Reeves Kendrick, both deceased. David is survived by two brothers; Clyde "Don" Kendrick (wife Colleen), Neosho and Toney Kendrick (wife Pam), Cocoa Beach, Florida. He was preceded in death by a brother, Carl Allen Kendrick (widow Anita). Also surviving are five sisters: Diana Porter, Carthage; Nita Lane (husband Vernon), Diamond; Mary Jane Eichelberger, Joplin; Sharon Prauser, Baxter Springs, KS; Suzanne Mael (husband Stanley), Colorado Springs, CO.
He is also survived by a daughter, Brandi Lawson, and a grandson Jonathan Matarazzo, Joplin, MO.
David graduated from Duenweg High School in 1965. He served in the Army from 1968-1969 and was a Vietnam veteran.
He retired in 2010 after forty years in the explosive industry, working for the former Atlas Powder and its successive owners. He enjoyed his retirement and spending time with friends and family.
David was interested in everything, but a special interest and the source of many stories were his experiences prospecting for gold in Alaska. He loved to fish and went on a spring fishing trip with the same group of fishermen for over forty years.
He was an active member of the Elks Club and the Gold Prospecting Association of America. He also was a former member of the VFW.
David has been taken for cremation. A memorial service will be held 3:00 p.m. Monday June 6, 2011 at Mason-Woodard Chapel. Jim Willis will officiate.
In lieu of flowers, donations may be made to Elk's Lodge Rebuilding Fund, 1802 W. 26th St., Joplin, MO or your favorite charity in memory of James D. Kendrick.
Source: Mason-Woodward Mortuary & Chapel
Khoury, Abraham "Abe"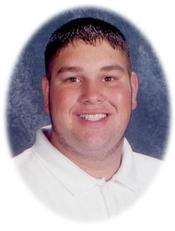 Age: 26
Abraham H. (Abe) Khoury, age 26 of Joplin, went to be with his Lord and Savior Jesus Christ, Tuesday morning, May 31, 2011 at University Hospital in Columbia from injuries sustained in the Joplin tornado.
Born December 7, 1984 in Stillwater, Okla., he lived in Joplin most of his lifetime, attended Joplin public schools, and graduated from Joplin High School in 2004. Currently, he was pursuing his degree in Business and Entrepreneurship at M.S.S.U. He also worked as a server at Outback Steakhouse in Joplin. Abe was a Christian. He loved fishing, camping and the outdoors. He also loved to play Texas Hold-em and aspired to play professionally. He loved football, played in high school, and was a passionate K.C. Chiefs Fan.
Survivors include his mother, Teresa Worley of Joplin; his father, John Khoury of Gallatin, Tenn.; three brothers, Frank Carey of Joplin, Nicholas and Michael Khoury both of Old Hickory, Tenn.; a sister, Samantha Khoury of Old Hickory; a stepbrother, Zach Worley of Joplin; maternal grandparents, Dan and Karen Mitchell of Neosho; maternal grandparents, Robert and Donna Bateson, Sr. of Sevierville, Tenn.; paternal grandparents, Antoinette Khoury of Amman, Jordan; many aunts, uncles, cousins, nieces, nephews and countless friends. Abe was preceded in death by a paternal grandfather, Ibrahim Khoury; an uncle, Robert Bateson, Jr., who also went to be the Lord after sustaining injuries in the same tornado, and an infant sister, Nadia Khoury.
Funeral services will be held 1:00 p.m. Saturday at Central Christian Center with Pastor Larry Griffin and Ron Cannon officiating. Interment will follow at Saginaw Cemetery.
The family will receive friends from 12:00 Noon until service time at the church. Arrangements are under the direction of Parker Mortuary.
Source: Parker Mortuary & Crematory
Kirk, Stanley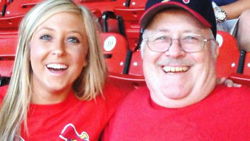 Age: 62
Stanley Dale Kirk, 62, Joplin, died Sunday, May 22, 2011, from injuries sustained in the tornado. He was born March 1, 1949, in Springfield, MO to Elmer (Hap) Kirk and Evelyne (Tosh) Kirk.
Stanley worked 38 years at Rocketdyne, Teledyne, Sabreliner and Premier Turbines as an aircraft engine technician. He was member of the National Guard and United Aerospace Workers.
Stanley is survived by his wife, Janice Lynn, a daughter Jodelle Lynn Kirk of the home, a son, Bobby Wayne Giger, Jr. of Joplin, two step sons, Eric Shoenberger, Aurora, MO, Rick Shoenberger; Siloam Springs, AR; one step daughter, Kim Cumming, Neosho, MO and one brother, Kelly Kirk, Shawnee, OK
Source: Clark Funeral Homes
Koler, Geneva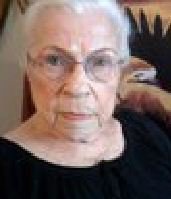 Age: 84
Geneva Eutsler Koler, 84, passed away at Green Briar Nursing home in Joplin, Sunday, May 22, 2011 as a result of the Joplin tornado.
She was born Aug. 17, 1926 in Galena, MO, the daughter of Luther and Edna Eutsler. She was a lifelong area resident and had worked at La Z Boy in Neosho.
She is survived by two sons, Michael Koler, Dallas, TX and Patrick Koler, Yakima, WA; two grandchildren, Sarah Ashbaugh and Aaron Koler, Yakima, WA; five great grandchildren of Yakima, WA area; four sisters, Lucille Moffett, Granby; Joan Eutsler, Neosho; Sharon Sanders, Neosho and Lorene Myers, Ft. Smith, AR; two brothers, Richard Eutsler, Granby and Larry Eutsler, Granby.
In addition to her parents, she is preceded in by two brothers, Donald Eutsler and Herbert Eutsler.
Source: Clark Funeral Homes